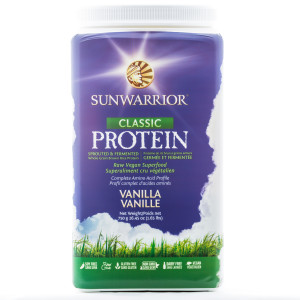 Over the last 21 years in business we have had many changes at BioResource.
Some have been great, some – well let's just say, some we don't necessarily reminisce over as much as others. But this change, this "tub-tastic" change is one we have all been looking forward to for a long time coming.
Sunwarrior? has changed the packaging of their Proteins! They've upgraded from the leaking, drooping bags and replaced them with TUBS! Yep, that's right – recycled, BPA free, phthalate free, stackable and completely recyclable TUBS! And to add to the excitement, they have also introduced new sizes (great news for consumers)!
Now available are 750 gram & 375 gram packages! The new, smaller 375 g tubs are great for those customers that are looking to try a new flavour, blend flavours together, or are new to the product and want to give it a try without the long term commitment. And, of course, the 750 g size is great for our veteran Sunwarriors who already know and reap the benefits of these Proteins. Both sizes are available in the Classic Brown Rice Protein as well as the Pea, Hemp and Cranberry with MCT Warrior Blend Protein.
Just when we didn't think Sunwarrior? could get any better – they surprise us again, and again – check out this short video about the new packaging.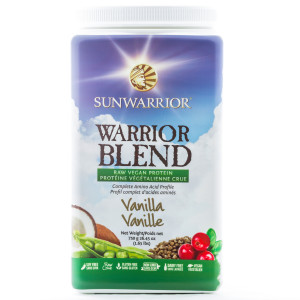 Feel free to contact us to for more information. We're, also, always happy to hear any feedback on products – we welcome you to reach out to us personally or on social media to keep us in the loop.
Stay Warm & Warrior On!