# 3 Tulsi Masala Tea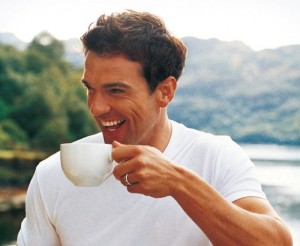 Tulsi, also known as Holy Basil, is a herb native to India where it is valued as a sacred plant. It is there known for its adaptogenic and anti-inflammatory properties. Tulsi is said to contain many phyto-chemicals that counteract the negative effect of stress and support the body's immune response.
Holy Basil tea is a very popular Ayurvedic remedy traditionally used to treat lung, digestive disorders, colds, coughs and headaches. The tea contains no caffeine and can very well substitute any afternoon coffee or tea beverage. The spices in the Tulsi Tea helps to drive medicinal qualities of Holy Basil. The spices listed in the recipe below can easily be substituted for your favourite spices. For a lighter flavour in the summer months, licorice or rose petals could be used instead of ginger, clove and nutmeg.
Grab these items from your pantry
2 tsp Tulsi powder
½ tsp ginger powder or 1" piece of fresh ginger thinly sliced
¼ tsp cinnamon powder (or freshly ground cinnamon)
¼ tsp black pepper
¼ tsp nutmeg powder
¼ tsp clove powder
Where the magic begins…
Infuse the above ingredients in 4-6 cups of boiling water for 20 minutes.
Strain and add honey or sweetener of your choice. Relax and Drink while warm.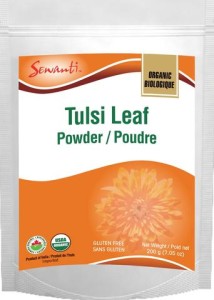 Information and recipe provided by Neelam Toprani, CEO & Founder of Sewanti