Many of you are familiar with Ayurveda and the benefits it has on the body but many of us aren't quite sure how to incorporate the herbal supplements into our diet. With the cool fall weather upon us we thought what better time than to share some of the delicious recipes we've used to incorporate Sewanti's Ayurvedic Herbs all while keeping warm. Throughout the next few blog posts I will be listing some of the various drink options we have become familiar with.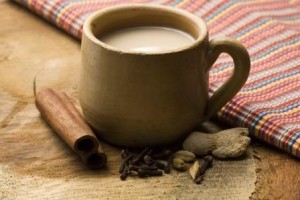 #1 Shatavari Drink/Chai
Shatavari is traditionally known an adaptogenic herb with sweet, bitter, cooling and nourishing properties and well known in Ayurvedic medicine for its effects on female reproductive system.
The word Shatavari literally means "She who possesses 100 husbands" referring to the herb's rejuvenating effect on female reproductive organs.
It is one of the main herbs used in Ayurveda for infertility, decreased libido, menopause, PMS and hot flashes as it helps to balance fluids in the dry channels and balances female hormones. Shatavari is also known useful for hyperacidity, stomach ulcers and respiratory tract infections.
Shatavari is a rich source of Phyto-estrogens. It supports normal production of breast milk for nursing mothers and relieves menopausal symptoms such a hot flashes. However for its medical use, one should refer to their health care practitioner for possible adverse or allergic reactions.
Below is a recipe for a Shatavari drink that could replace a hot cocoa or chai latte as a beverage.
What You'll Need:
One cup Water
One cup Whole Milk, Almond Milk or Goat Milk (no Soy milk)
One tea spoon Organic Shatavari Powder
¼ tsp Cardamom Powder
½ tsp Cinnamon Powder
Or
½ tsp Chai Masala
Boil water with Sharavari powder, cardamom powder and cinnamon powder. You can easily substitute the Chai Masala (Indian Chai Spice Mix) in place of individual spices.  Let the powders steep for 5 minutes. Add milk and let it steep again until the liquid comes to a soft boil. Enjoy!
Add raw sugar, lakanto sweetener or honey if needed.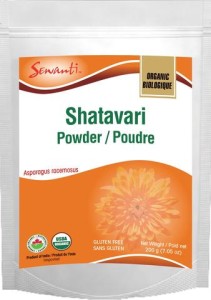 Information and recipe provided by Neelam Toprani, CEO & Founder of Sewanti